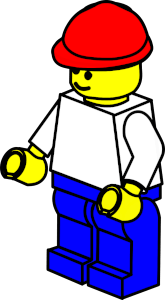 Want to pay a contractor to produce creative material for you, and then actually own the copyrights? Getting ownership of contractor copyrights is tricky.
Copyrighted material – be it text, images, music, or code, is important for many creative and commercial efforts. None of us have the time or talent to do all of this ourselves, and so it is natural to turn to experts to help provide this material.
We could hire employees for this purpose.  However, many projects are of limited duration, and alas, unlike "the good old days" where employees had no rights and could be hired and fired at whim, these days employees actually have rights and benefits. These include unemployment insurance, social security, tax withholding, and the like. No one wants to go back to the Victorian era, but at the same time, it can be a hassle to employ someone.
Contractors are often used to avoid this hassle.  Contractors are expected to deliver results, but to do so in their own way. We pay money, expect to obtain the benefit of the deal, and then no more hassles or obligations. This simple expectation breaks down when it comes to IP, however, and contractor copyrights are particularly tricky.
To somewhat oversimplify, if you want to pay someone and obtain ownership of copyrighted material in return, the following legal considerations can apply:
Under Federal law, full copyright ownership requires a "work for hire" agreement
"Work for hire" agreements may imply (and in California, can define) that the worker is an employee
Employees are legally entitled to various employee benefits
Contractors are not legally entitled to employee benefits
Absent an assignment, copyright ownership remains with the contractor
Copyright ownership assignments must be in writing
Copyright assignments that are not "work for hire" can be terminated by the author or heirs after 35 years
This creates interesting legal problems.  It is common to put "work for hire" terms in contract agreements. The idea is to automatically acquire full copyright ownership this way.  However, such "work for hire" terms can be inconsistent or even incompatible with the definition of "contractor".  This can open the door to potential legal headaches.
In an alternative approach, there is no "work for hire" clause, but as part of the deal, the author-contractor agrees to assign all contractor copyrights to the work that you have paid for. This is not perfect either. Additional assignment paperwork is often needed, and Federal copyright law allows an author-contractor to petition to terminate this assignment 35 years later.
35 years is fine for most purposes, but what if you are thinking on longer terms? Here, efforts to work around the 35-year copyright assignment termination issue should be considered. One option is to contract with a corporation that in turn "work for hire" employs the author.